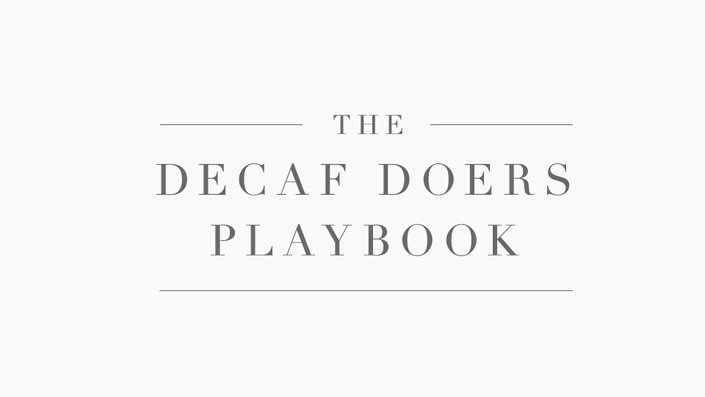 The Decaf Doers Playbook
An Entrepreneurial Woman's Ultimate Resource For Running A Successful Business While Maintaining Her Mental Health
Enroll in Course
The Decaf Doers Playbook is the ultimate resource for entrepreneurial women with anxiety.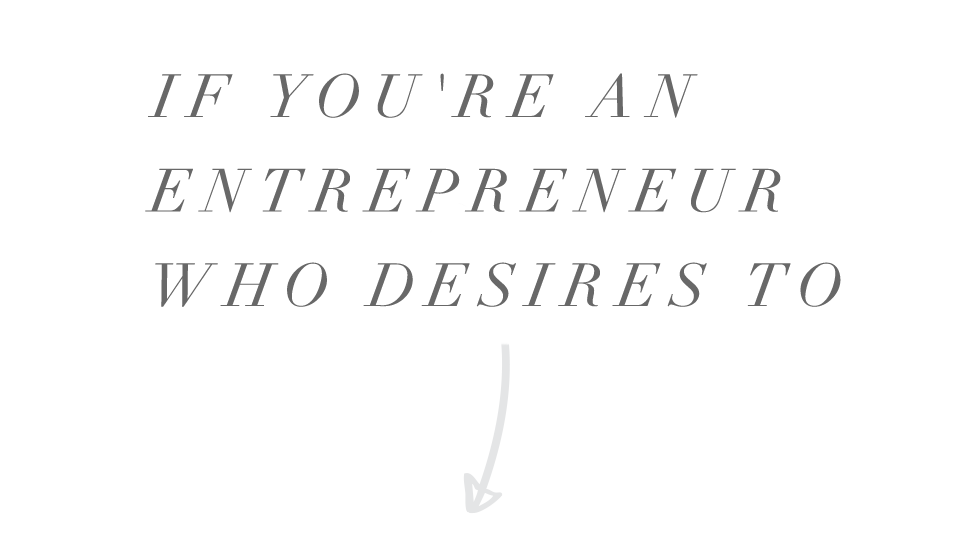 Own your message and act on your soul's work
Eliminate your limiting beliefs about your ability to create success
Master your online presence
Discover a work system that prioritizes your mental health
Get paid for your true worth
Unleash your potential and change the world
Passionately help others by shining your inner light
Then you're going to absolutely LOVE this course!
When you struggle with maintaining your mental health; self-love and self-care need to be your number one priorities. But hey, we're only human and many of us make the mistake of trying to keep up with the fast-paced, results driven world BEFORE we take action on our mental health.
I mean, who can blame us?! It's not like there are any guides for women trying to build a business while prioritizing our mental health needs.
At least there wasn't… until now!
Inside this mastermind collective of content, you're going to not only learn how to run a successful heart-centered business.
You're also learning how to...

"With so much powerful and important information, The Decaf Doers Playbook does an incredible job at combining spirituality with practicality.
Steeped in honesty, this course has helped cement genuine positivity and mindfulness into my life, while introducing to me ways in which I can incorporate them into my growing business.
Being someone with both depression and anxiety, I've found the course's focus on mental health to provide the helpful tools one needs in maintaining a healthy mind. I'm not gonna lie, the first journal prompt on positive thinking literally changed the way I think, by teaching me how to tackle my biggest negative thoughts.
With an expanding curriculum, The Decaf Doers Playbook is definitely staying in my bookmark bar so I can refer back to it daily and take advantage of it as I grow myself and my business."
- Emerson M
Student of The Decaf Doers Playbook
Why is it important to prioritize
your mental health over your business?
Everything you create in your life (and your business) is an outward projection of your internal state. If you're misaligned mentally, emotionally, or spiritually; your business decisions, your creativity, your strategy, and your overall perception of life will be negatively impacted.
When you focus on keeping your mental state healthy, you will wake up feeling revitalized, refreshed, and ready to go each morning before you tackle the workday ahead of you.
You're ready to work smarter, not harder.
You're ready to have an action plan, time saving systems, and automatic workflows that create BIG results using LESS of your time.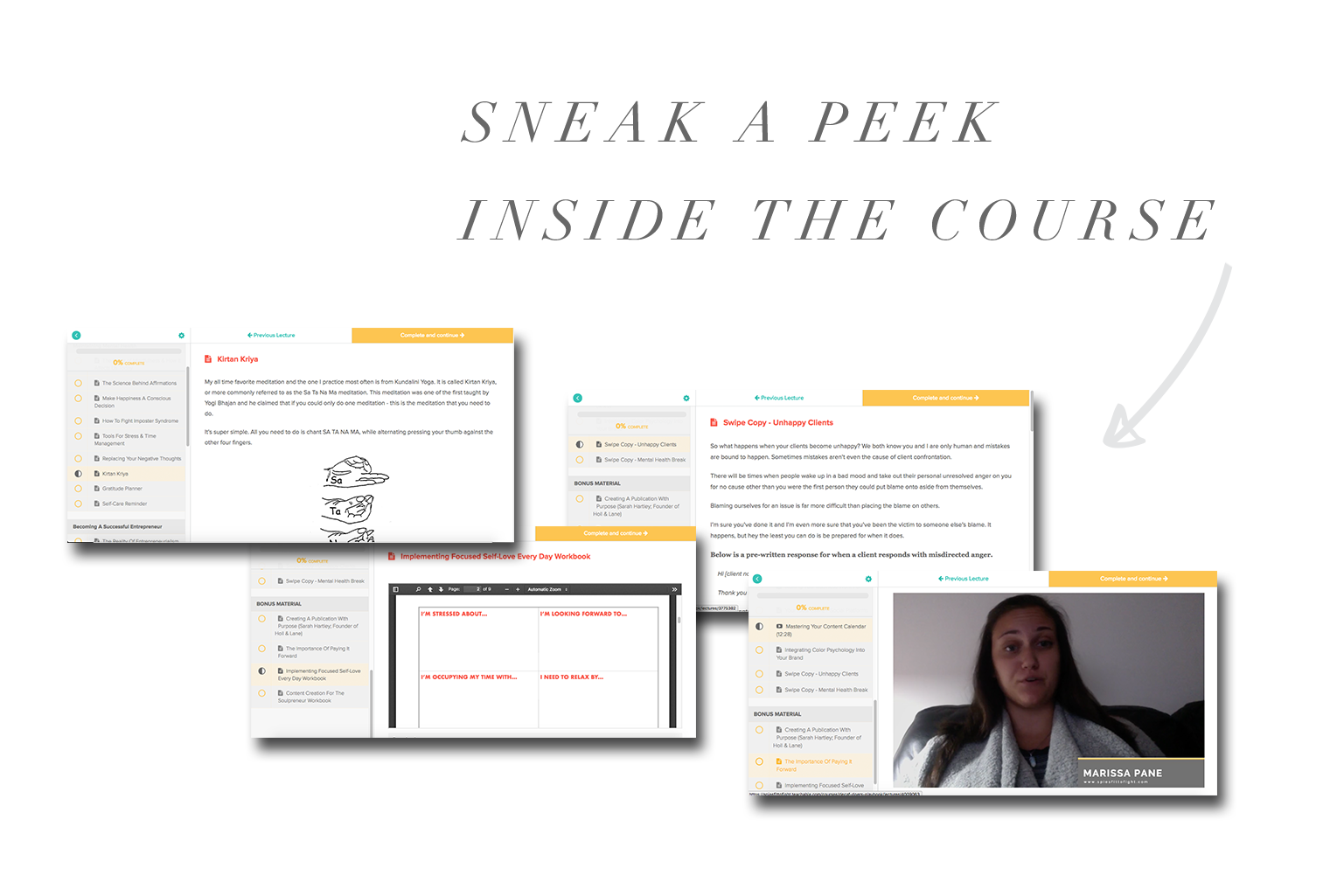 Some of you learn best through written content, some prefer video, and some prefer to work through a problem on your own using worksheets. The Decaf Doers Playbook caters to all of your learning needs and includes all formats of content!
The Decaf Doers Playbook is where you will...
- Create an action plan for taking as many mental health days as you need, guilt-free!
- Develop a social media marketing plan to optimize your presence online
- Find swipe copy for difficult clients and uncomfortable situations
- Design knowledge to create an unforgettable, impactful brand
- Discover holistic tools to enhance your mental health
- Access done-for-you workflow templates
- Choose appropriate journal prompts for your current needs
- Edit design templates for all your social media needs
- Copy plug and play formulas for content creation
- And SO much more!
Did someone say BONUSES?
- Content Creation For The Soulpreneur Workbook (a $35 value!)
- Implementing Focused Self-Love Every Single Day Workbook (a $15 value!)
- Lessons From Guest Experts (Priceless!)
The Decaf Doers Playbook breaks everything you need to know about running a successful online business down into bite-sized modules that you can explore at your own pace. Plus, with lifetime access to the content, you can easily come back at any time to relearn your favorite strategies or to grab the swipe copy, journal prompts, or design templates!
My absolute favorite part about this huge collection of content is that it focuses on YOU. Your business can't grow if you don't grow with it.

The Decaf Doers Playbook emphasizes the importance of personal growth alongside the growth of your developing brand. Working on one without the other is a recipe for disaster.
To make sure you get the most out of this experience, you're going to find the following personal development tools inside the course:
- A background on mindfulness and how it plays a big role in your life.
- The science behind affirmations and a few of my favorite that you can instantly incorporate into your daily routine.
- Some serious truth bombs about your perception and how it affects your happiness.
- Information on Imposter Syndrome and how you can fight these feelings.
- Tools to help you stress less and better manage your time.
- A five part formula to help you replace your negative thoughts with more positive thoughts.
- A Kundalini Yoga meditation that I use every single day when I feel stressed, overwhelmed, or distanced from my connection to source energy.
- A custom designed gratitude planner only available to students inside The Decaf Doers Playbook.
- And continuous motivational reminders to keep going, keep practicing self-care, and to keep loving yourself, no matter what!
If your heart says yes, take the leap toward a more successful business and a more aligned mind.
Frequently Asked Questions
When does the course start and finish?
The course starts now and never ends! It is a completely self-paced online course - you decide when you start and when you finish.
How long do I have access to the course?
How does lifetime access sound? After enrolling, you have unlimited access to this course for as long as you like - across any and all devices you own.
"Marissa is a lovely and sweet soul who has used her experiences both bad and good to help, people like me who want to start a business online but face some anxiety about the process and their inner self-worth.

[While working with Marissa] I learned to trust my own opinion. The format of putting a personal blog post together and how to make my images round for profiles and how to structure an opt-in offer.

Her help is practical and supportive, she listens and gives help or advice when needed, and is very empathetic but not too sympathetic. I got swept up in her enthusiasm, she is also so real that she shares her struggles to illustrate points that might shed light onto any issues I had. "
- Susan R.
1:1 Coaching Client
Your Instructor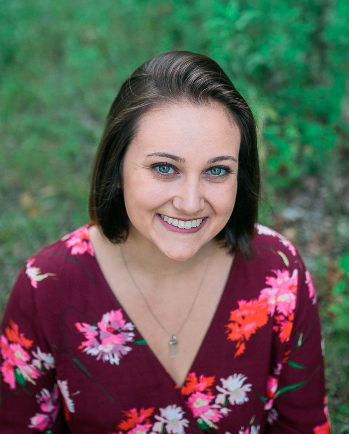 I'm a confidence coach for aspiring change-makers. I'm here to help women who have survived rock bottom and are dedicated to transforming their mess into their message. I will give you the tools to find your inner strength and help you gain a new sense of courage so you can become the change-maker you were born to be!